Hail and well met, mi Ladies and Lords!!!
Huzzah! ;D
Yesterday was Ren Faire Day for the family unit. I thought I'd share some pics w/ everyone :)
As we were walking in we saw a "Time Bandit" and some Merry Washing Wenches: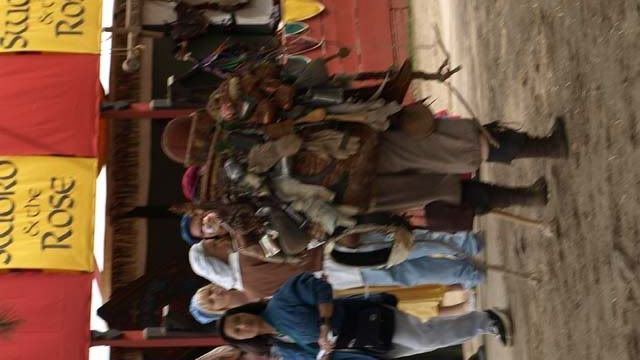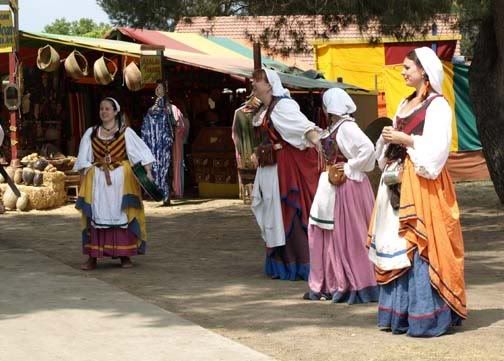 Then there were these brothers who insisted on 'cooking up' mischief w/ their cleavers. They were knife throwers/comedy act. That guy on the stage was from the audience. notice where they put the tankard to protect his 'goods' haha
[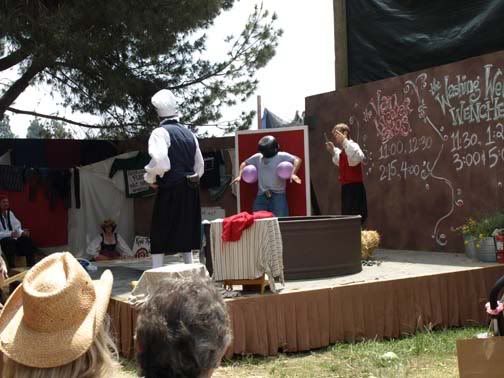 Even the horse was dressed for the fair:
Me and our girls in their very first Ren outfits that we bought for them there: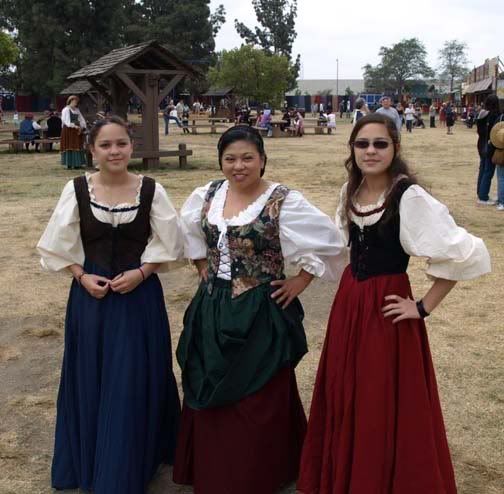 Busted!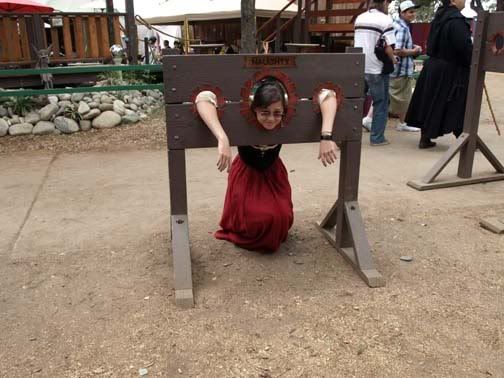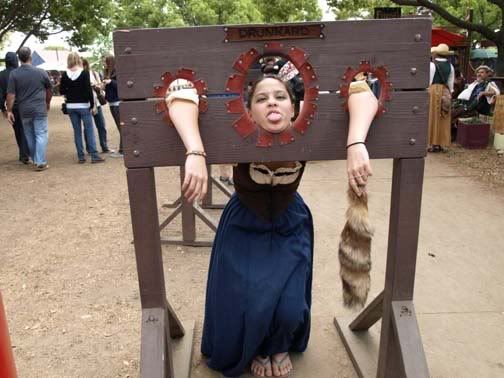 Lords and Ladies feasting: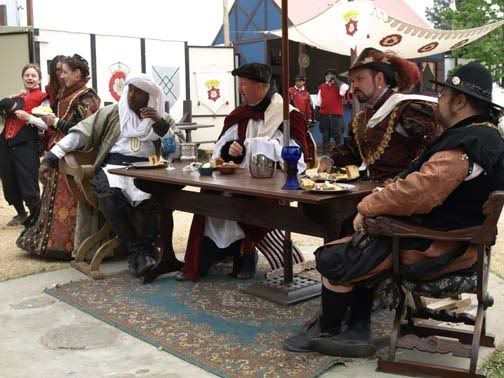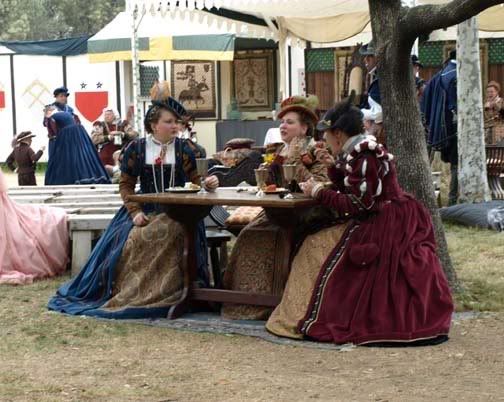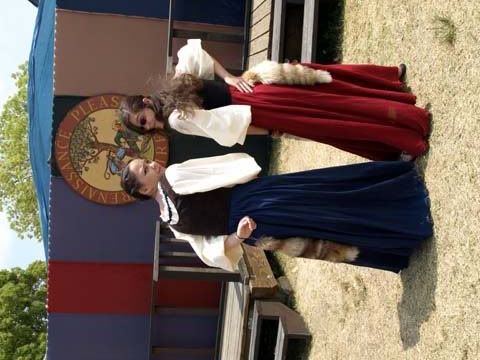 Chris was carrying the backpack that day...he didn't want us to have to mess up our costumes...cute, huh? Ah but at least he got his 'ale' while watching the joust :-D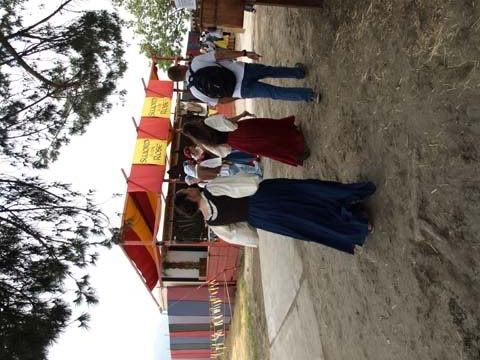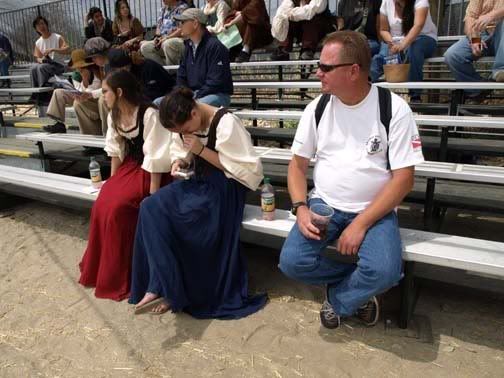 Enjoy!