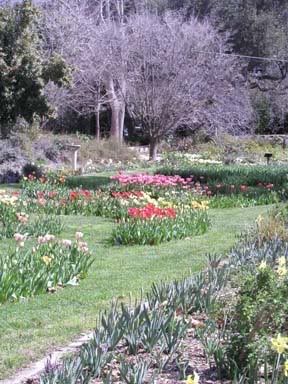 Yesterday was my birthday and it was a blast! Chris and the kids took me to the Descano Gardens in Flintridge. I'd heard great things about these gardens so I really wanted to go. Chris could not have ordered a more perfect morning to take me there. Just take a gander of what we saw while hiking around. Bear in mind that these are only a few of the 70 pics I took out there :-D
Funniest part was that there was this mini-train that you could take around this small section of the gardens. You sort of sit on it like you would on say, Disneyland's Matterhorn Bobsled and ride it around. It made me feel like a little kid, but we all had a great time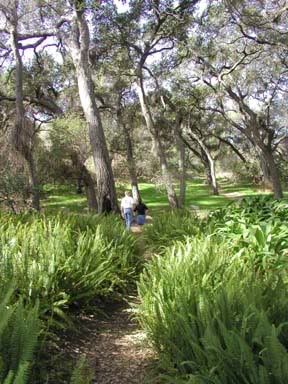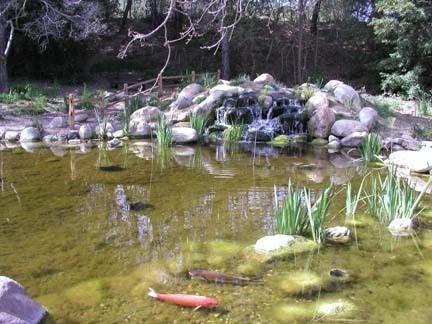 I love Huntington Library and it's gardens, but I must admit, I like the not quite as formal feeling you get from the Descano Gardens. It almost feels like you're hiking around in nature as opposed to a formal garden area. It's just gorgeous out there!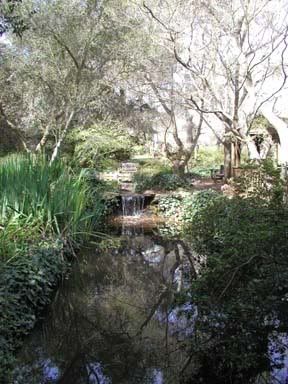 We hung out for an hour or so just meandering around the grounds and taking in the scenery around us. We were amazed at how many camellias there were in the gardens. Then we realized why when Chris read in the guide that Mr. Boddy, who owned the LA Daily News, also used to supply Camellias to the local florists.
I'm seeing a few ideas in my head for new paintings. Maybe I'll paint some new landscapes from some of the photos I took.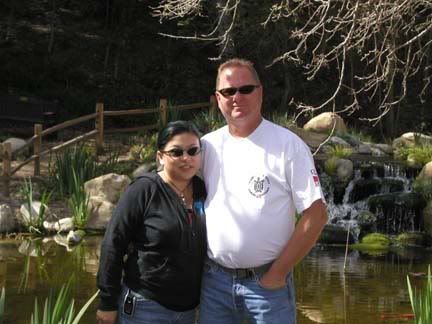 Later on Chris cooked a small feast for my birthday dinner. My sister and her family came over and so did my parents. It was mellow but nice. We even got the guys to watch "Under the Tuscan Sun" (partially in honor of the fact that my sis and her family are all going to Tuscany for part of my Brother-In-Law's landscape architect degree). Sure, it's considered a 'chick-flick', but how can you not love the incredible scenery???
Oh and you have to see this 'cookie cake' that my girls made for my bday. It was SO YUMMY!!!! heheeh